Bayer Leverkusen CEO Fernando Carro has responded to reports that head coach Xabi Alonso could join one of his former clubs if a specific release clause is triggered in his contract.
Alonso took the reins at Leverkusen in October 2022 with his new side sitting second-bottom in the Bundesliga standings, leaving his role in charge of Real Sociedad's B team. Despite his relative inexperience, Alonso led Leverkusen to a sixth-placed finish and the semi-finals of the Europa League, making them one of the continent's most entertaining teams in the process.
On the eve of the 2023/24 season, Alonso signed a new three-year contract with Leverkusen. They have managed to live up to the hype so far this term, sitting pretty at the top of the Bundesliga standings heading into the November international break.
Understandably, Alonso has been tipped to leave Leverkusen for one of Europe's major clubs, particularly those he used to play for – Bayern Munich, Liverpool and Real Madrid have all been linked with the former midfielder.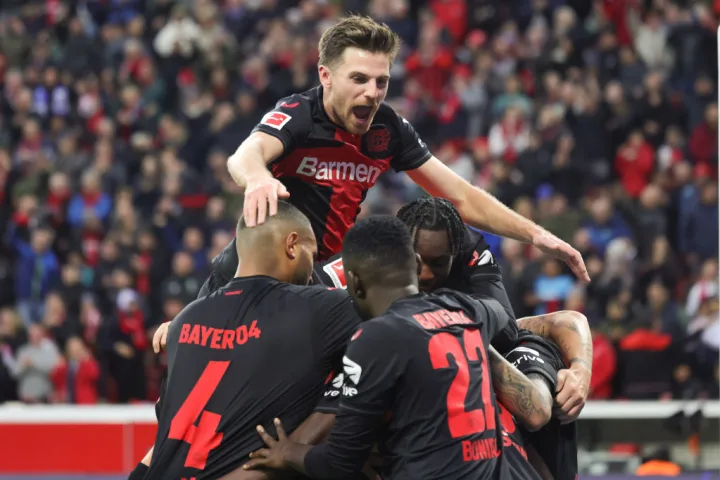 But in an interview with Ben Jacobs, Leverkusen chief Carro insisted there is no release clause in Alonso's contract that would allow him to join one of those sides.
When asked if such a clause existed, Carro replied: "No, but you don't need a clause. We have a very, very good relationship with Xabi and he knows we are a serious club.
"And at the end of the day, we're not going to force someone to stay if he doesn't want to stay. We want him to feel so happy and so good with us that he really only wants to stay and this is our objective.
"There is nothing on paper [allowing Alonso to leave for a former club]. But sometimes agreements that are not on paper are agreements as well.
"We know if he needs to do a move in the future we will be able to talk with each other. And I hope we will not need to do this because he will stay and be happy at Leverkusen."
Leverkusen's incredible opening to the new season has seen interest in their key players increase. Bet reported earlier this month that Manchester City have been keeping a watchful eye on Florian Wirtz, though ultimately Leverkusen are reluctant to sell their stars before the summer.